Our Annual Golf Outing Raffle is NOW OPEN! Buy your chances to win these wonderful prizes. One ticket costs $5, but why only buy one? You get a discount if you buy in increments of 5! Get 5 tickets for $20, 10 tickets for $40, and 25 tickets for $100! 
Our Annual Golf Outing is on Monday, September 24, 2018... so all winners will be notified after the event if they are not present.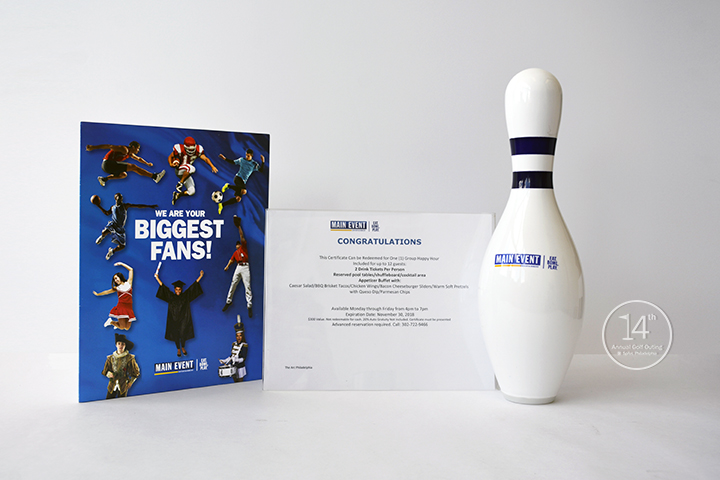 The winner of this basket and eleven friends get to party the night away at Main Event in Newark, DE! Each person gets two drink tickets, food, and fun games… the only other thing to ask is: can we come?

Basket includes: Gift certificate for twelve (12) to attend happy hour… includes drinks, food, and games!