Our Annual Golf Outing Raffle is NOW OPEN! Buy your chances to win these wonderful prizes. One ticket costs $5, but why only buy one? You get a discount if you buy in increments of 5! Get 5 tickets for $20, 10 tickets for $40, and 25 tickets for $100! 
Our Annual Golf Outing is on Monday, September 24, 2018... so all winners will be notified after the event if they are not present.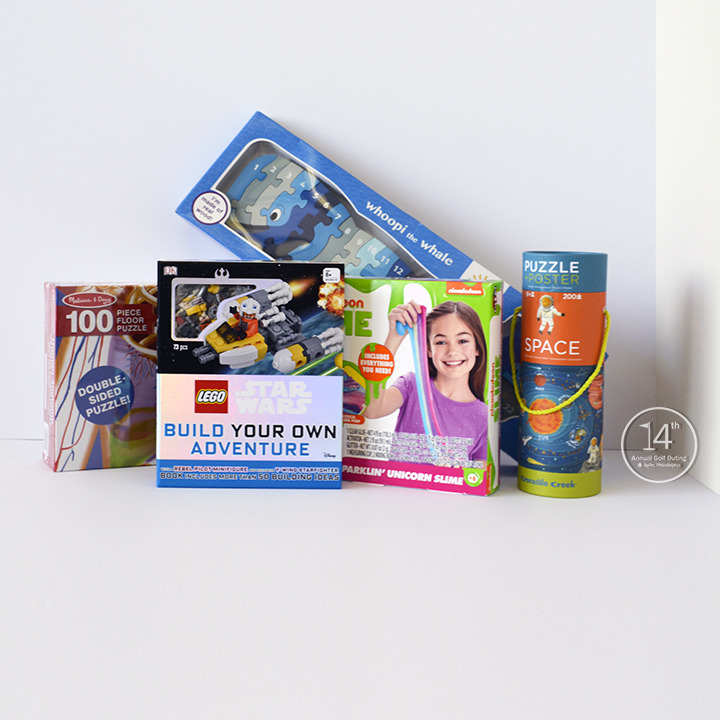 We wish we were part of this winner's family! The lucky recipient of this basket gets tickets to the Adventure Aquarium, the Academy of Natural Science, and some family fun activities!

Basket includes: Tickets for two (2) to the New Jersey Adventure Aquarium, tickets for two (2) to the Academy of Natural Sciences, and assorted kids fun items.