Our Annual Golf Outing Raffle is NOW OPEN! Buy your chances to win these wonderful prizes. One ticket costs $5, but why only buy one? You get a discount if you buy in increments of 5! Get 5 tickets for $20, 10 tickets for $40, and 25 tickets for $100! 
Our Annual Golf Outing is on Monday, September 24, 2018... so all winners will be notified after the event if they are not present.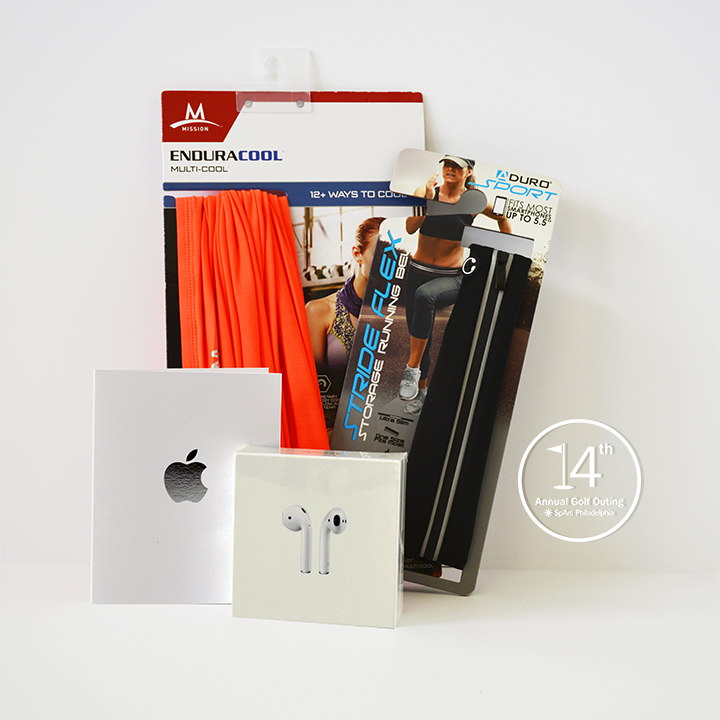 It's time to get that runner's high with our runner's delight basket! Try your luck at winning a pair of Apple airpods, a $100 Apple gift card, a runner's belt, and cooling towel. Do you dare to take on the Art Museum Steps?

Basket includes: Apple Airpods, an Apple gift card for $100, a runners belt, and a cooling towel.