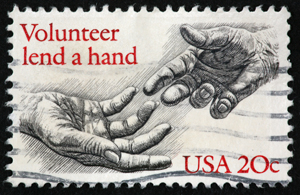 We are always welcoming of new people and ideas to enhance the services that we provide to our clients.
If you would like to volunteer with us in one or more of the following programs, please contact Meghan Forsyth at mforsyth@sparcphilly.org.
First Friday Dances
Join us for fun filled themed evenings of music, dancing and fun! Dances take place the first Friday of every month from 6:30-9:30 and are held at our location, 2350 West Westmoreland Street. 
Open to everyone! Check out photos on Instagram. 
Hawk Chalk
Classes focus on math, literacy and daily living skills such as telling time and counting money. Developing and honing these skills help participants gain independence and prepare for job opportunities in the community. People receive individualized instruction by Saint Joseph's University student volunteers. 

Relationship Group
Develop your social skills while working through problems and learning healthy ways to maintain relationships. Each session is devoted to a different topic and everyone is encouraged to share their perspective. Relationship Group is an outlet for individuals to let their voices be heard and improve self-esteem. 
Young Friends Committee
Join our young friend committee and you will be volunteering and working with other service-oriented students and young professionals making a big impact on the lives of individuals with intellectual disabilities. The group completes a number of projects through the year including fundraisers and community awareness events.  Join this dynamic team today!
Caregivers Group
This group is designed to provide a forum for parents and caregivers of individuals with intellectual and developmental disabilities to share their experiences and find resources and supports. Meeting topics include: Health (of individuals with IDD and of caregivers themselves), Respite and Habilitation Services, Employment, Financial Planning, SSI &SSDI, Communication Supports and Advocacy.  Guest speakers present and share their expertise. 
The Voice e-newsletter COMING SOON
Stay informed of all of the current happening and up to date on all of the action alerts by signing up to receive our monthly e-newsletter today.
Volunteers are integral to our organization. Below you will find a list of volunteer opportunities that are typically available. If you find one of interest, complete the application form below.
Volunteer Opportunities Available
Administrative Assistants

Special Events Community Outreach