Welcome to SpArc Services
At SpArc Services, our mission is to support people with disabilities by providing programs and services that encourage inclusion, independence, and personal achievement and provide services through programs designed to fit each individual and develop personal goals and milestones for growth.
Cultural Arts

The Cultural Arts Center fosters creativity, self-confidence, and community connections for adults with developmental disabilities through classes in the visual and performing arts, outings to cultural venues, and opportunities to collaborate with other artists and arts-based organizations. Local artists and educators teach program participants skills in ceramics, drawing, painting, theater, music and movement. People enrolled in the program also make connections to the Philadelphia arts community and beyond through a variety of exhibitions, projects, and partnerships.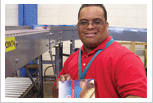 Job Training, Employment Partners and Job Placement Services

Employment Partners administers a vocational evaluation and provides skills training, job placement and job coaching. Highly individualized plans are created and implemented for each person in the program with the definitive goal of finding long-term, independent, competitive community-integrated employment. Services are provided to adults with a wide range of disabilities, behavioral health issues, learning disabilities, visual issues, auditory issues at companies such as Shop Rite, PennDot, Walmart, Prime Flight Aviation and WaWa.
Services provided through our job training center give individuals the tools they need to build basic job skills and earn a paycheck. Through worksites at local businesses, participants are exposed to a variety of job duties and industries. Partnerships include Tasty Baking Company and Hanks Beverage Company.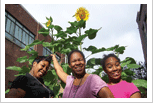 Community Supports

Home and Community-Based Services provides assistance for people to achieve a more independent quality of life by providing access to their community in an exciting new way. Services provided include Respite, Companion, Habilitation and Community Inclusion. A customized action plan is created for each participant to ensure that every person is poised to reach his or her full potential. 
The Arc of PA SAGA Day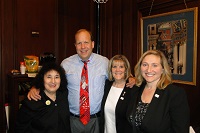 Laura Princiotta, Tanya Regli and Bonnie Squires spent a very productive day in Harrisburg at the Capitol today, meeting with many legislators, handing them copies of The Arc of PA priorities, discussing them and taking photos with them.
The team spent at least a half-hour, sometimes more, with the following:
Senator Daylin Leach, Senator Shirley Kitchen, Senator Christine Tartaglione, Rep. Jim Roebuck, Senator Vincent Hughes' executive director of the Senate Appropriations Committee (Randy Albright), and Senator Larry Farnese's chief of Staff Tony Mannino and Legislative Director Sally Keaveney.
At lunch-time the group headed to the Capitol cafeteria, and there we also were able to meet with, give our 30-second "elevator speech" and take photos of the following: Rep Dwight Evans, Rep. Steve Kinsey, Rep. Curtis Thomas, plus some other important advocates, like Kurt Kondrich from the Early Learning Council.
Before the team began their appointments appointments we also had a chance to speak to Rep. Paul Clymer in the Rotunda, and with Renee Amoore and Donna Allie (they were there on behalf of the Philadelphia Free Library).
At The Arc of PA reception at the Hilton at the end of the day, the team had the opportunity to speak with - and take photos with - award-winners Rep. Tom Murt and Senator Pat Browne, Rep. Mary Jo Daley, Rep. Steve McCarter, Rep. Pam DeLissio, Senator Jay Costa, as well as Maureen Cronin, executive director of The Arc of PA, Pam Klipa, and a several other elected officials and The Arc directors.
photo by: Bonnie Squires