Welcome to SpArc Services
At SpArc Services, our mission is to support people with disabilities by providing programs and services that encourage inclusion, independence, and personal achievement and provide services through programs designed to fit each individual and develop personal goals and milestones for growth.
Cultural Arts

The Cultural Arts Center fosters creativity, self-confidence, and community connections for adults with developmental disabilities through classes in the visual and performing arts, outings to cultural venues, and opportunities to collaborate with other artists and arts-based organizations. Local artists and educators teach program participants skills in ceramics, drawing, painting, theater, music and movement. People enrolled in the program also make connections to the Philadelphia arts community and beyond through a variety of exhibitions, projects, and partnerships.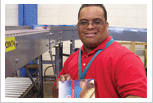 Job Training, Employment Partners and Job Placement Services

Employment Partners administers a vocational evaluation and provides skills training, job placement and job coaching. Highly individualized plans are created and implemented for each person in the program with the definitive goal of finding long-term, independent, competitive community-integrated employment. Services are provided to adults with a wide range of disabilities, behavioral health issues, learning disabilities, visual issues, auditory issues at companies such as Shop Rite, PennDot, Walmart, Prime Flight Aviation and WaWa.
Services provided through our job training center give individuals the tools they need to build basic job skills and earn a paycheck. Through worksites at local businesses, participants are exposed to a variety of job duties and industries. Partnerships include Tasty Baking Company and Hanks Beverage Company.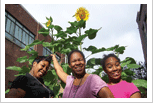 Community Supports

Home and Community-Based Services provides assistance for people to achieve a more independent quality of life by providing access to their community in an exciting new way. Services provided include Respite, Companion, Habilitation and Community Inclusion. A customized action plan is created for each participant to ensure that every person is poised to reach his or her full potential. 
Preparing Transition Age Youth with Autism for Employment
This training will cover neurodiversity's definition, challenges, and opportunities, as well as the role the Office for Vocational Rehabilitation plays in Secondary Transition, Early Reach, and Pre-Employment Training. Presenters will work with high school level educators, guidance counselors, and administrators to share the specifics of the new Workforce Innovation and Opportunity Act. Information regarding how to access resources and understand Pre-Employment Transition Services will also be covered.
Objectives
Participants will be able to:
1.) Define practical strategies and lessons learned to be used by guidance counselors, secondary transition coordinators and teachers.
2.) Identify trends among high profile employers including the participation of industry representatives who have created successful workforce programs.
3.) Develop a template for this training program through its work with SAP, the global leader in enterprise software.
4.) Identify collaborations among schools, employers and Office of Vocational Rehabilitation (OVR).
Target Audience
Autism, leadership-principals, superintendents, guidance counselors, high school teachers. speech/language, OVR
Individuals attending this course must arrive on time and stay the duration of the course in order to receive Act 48 Professional Education hours. Requests for exceptions are to be brought to the attention of the individual´s Superintendent or IU Director prior to the course.