Welcome to SpArc Services
At SpArc Services, our mission is to support people with disabilities by providing programs and services that encourage inclusion, independence, and personal achievement and provide services through programs designed to fit each individual and develop personal goals and milestones for growth.
Cultural Arts

The Cultural Arts Center fosters creativity, self-confidence, and community connections for adults with developmental disabilities through classes in the visual and performing arts, outings to cultural venues, and opportunities to collaborate with other artists and arts-based organizations. Local artists and educators teach program participants skills in ceramics, drawing, painting, theater, music and movement. People enrolled in the program also make connections to the Philadelphia arts community and beyond through a variety of exhibitions, projects, and partnerships.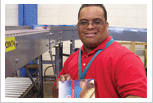 Job Training, Employment Partners and Job Placement Services

Employment Partners administers a vocational evaluation and provides skills training, job placement and job coaching. Highly individualized plans are created and implemented for each person in the program with the definitive goal of finding long-term, independent, competitive community-integrated employment. Services are provided to adults with a wide range of disabilities, behavioral health issues, learning disabilities, visual issues, auditory issues at companies such as Shop Rite, PennDot, Walmart, Prime Flight Aviation and WaWa.
Services provided through our job training center give individuals the tools they need to build basic job skills and earn a paycheck. Through worksites at local businesses, participants are exposed to a variety of job duties and industries. Partnerships include Tasty Baking Company and Hanks Beverage Company.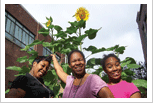 Community Supports

Home and Community-Based Services provides assistance for people to achieve a more independent quality of life by providing access to their community in an exciting new way. Services provided include Respite, Companion, Habilitation and Community Inclusion. A customized action plan is created for each participant to ensure that every person is poised to reach his or her full potential. 
The Arc of Philadelphia's Michael Anderson Wins PAR Award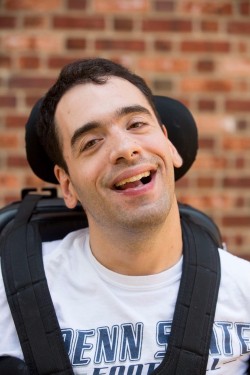 The Arc of Philadelphia's Michael Anderson Named Winner of PAR's
"We Are Worth It" Southeast Region Self-Advocate
Employee of the Year Award
The Arc of Philadelphia's Michael Anderson has been selected as winner of PAR's "We Are Worth It" Southeast Region Self-Advocate Employee of the Year award. This award honors exemplary self-advocates, who are employed in community businesses and demonstrate drive and passion for their position. In addition, the winners embody all of the qualities of a top performing employee, continuously improving themselves and the businesses they work for.
As the Arc of Philadelphia's legislative advocate, Michael is vital in the fight to protect the rights of children and adults with disabilities. His dedication to the legislative advocacy program allows Arc to better inform families of upcoming local, state or national legislation changes that will directly impact individuals with disabilities. The recent efforts of the Arc of Philadelphia would not have been nearly as successful without the devotion of Michael.
Along with being named the 2016 Southeast Region "We Are Worth It" winner, Michael has been invited to accept the award at the Annual PAR Solutions Conference. As PAR is a nonprofit organization representing home and community-based service providers, this year's conference is focused on providing best practice, high quality services and support to individuals with autism and/or intellectual disability across Pennsylvania. Michael, along with the other winners, will be recognized and celebrated at the conference for their efforts relating to this mission.
ABOUT THE ARC OF PHILADELPHIA
Since 1948, The Arc of Philadelphia, a non-profit organization, has led the way in protecting the rights of and promoting opportunities for children and adults with disabilities by advocating with and for all children and adults with intellectual and developmental disabilities and their families to promote active citizenship, self-determination and full inclusion. The Arc of Philadelphia is affiliated with The Arc of Pennsylvania and The Arc of the United States and is a part of the SpArc Philadelphia family of organizations.
ABOUT PENNSYLVANIA ADVOCACY AND RESOURCES (PAR)
PAR is a nonprofit organization that represents home and community-based service providers in Pennsylvania. PAR members provide services and supports to tens of thousands of individuals in Pennsylvania with autism and/or intellectual disability. PAR's mission is to strengthen the capacity of its membership to provide person-centered services to Pennsylvanians with intellectual disability and/or autism.