Our Annual Golf Outing Raffle is now closed. 
Our Annual Golf Outing is on Monday, September 24, 2018... so all winners will be notified after the event if they are not present.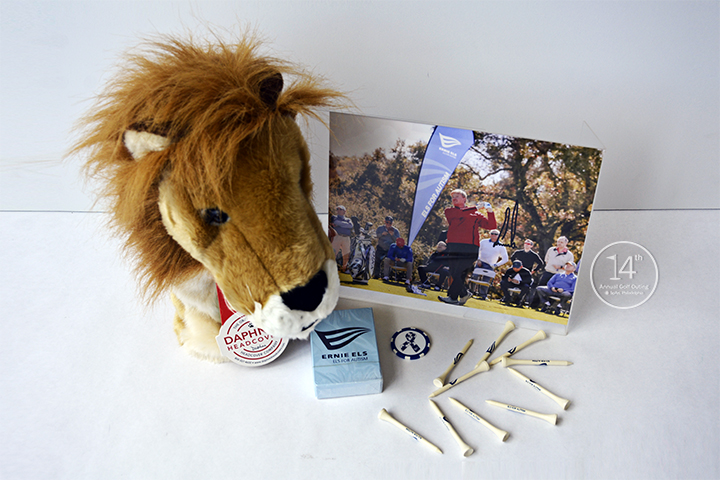 Want to play just like golfing legend Ernie Els? Throw your chances in for this item, and you'll be the proud owner of a signed photo of Mr. Els himself, plus a custom club cover, golfing accessories… and some playing cards to unwind after your golf game.

Basket includes: Autographed photo of Ernie Els, club cover, golf accessories, and playing cards.