Our Annual Golf Outing Raffle is now closed. 
Our Annual Golf Outing is on Monday, September 24, 2018... so all winners will be notified after the event if they are not present. 
Philadelphia Phillies Experience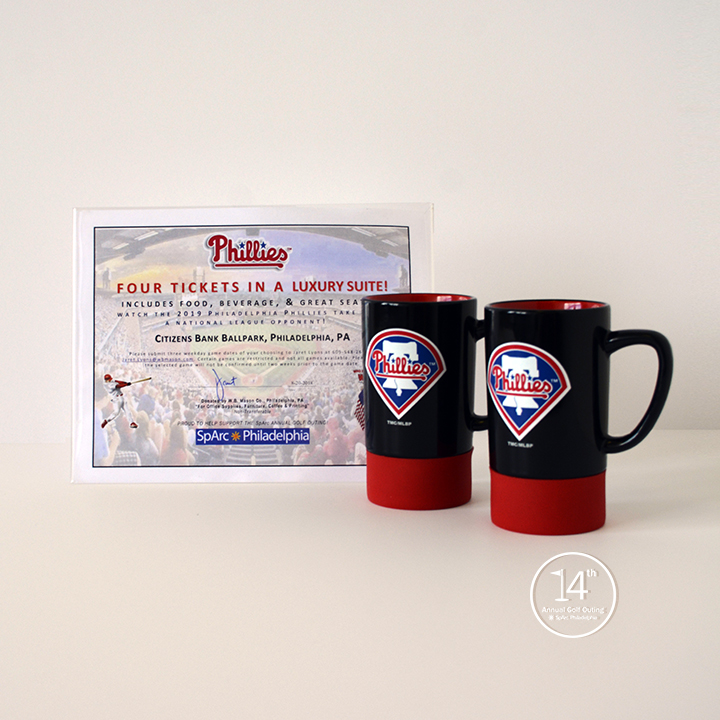 Get in on the Phillies action with this great chance to win luxury box seats (food and beverages included!) for four (4) to a game in the 2019 season! Until then, get in the Fightin' Phils spirit with these two Phillies mugs, perfect for a cold one or a hot chocolate, whichever you prefer!

Basket includes: Box seats for four (4) to a 2019 Philadelphia Phillies game, food and drink included, and two (2) Phillies mugs.