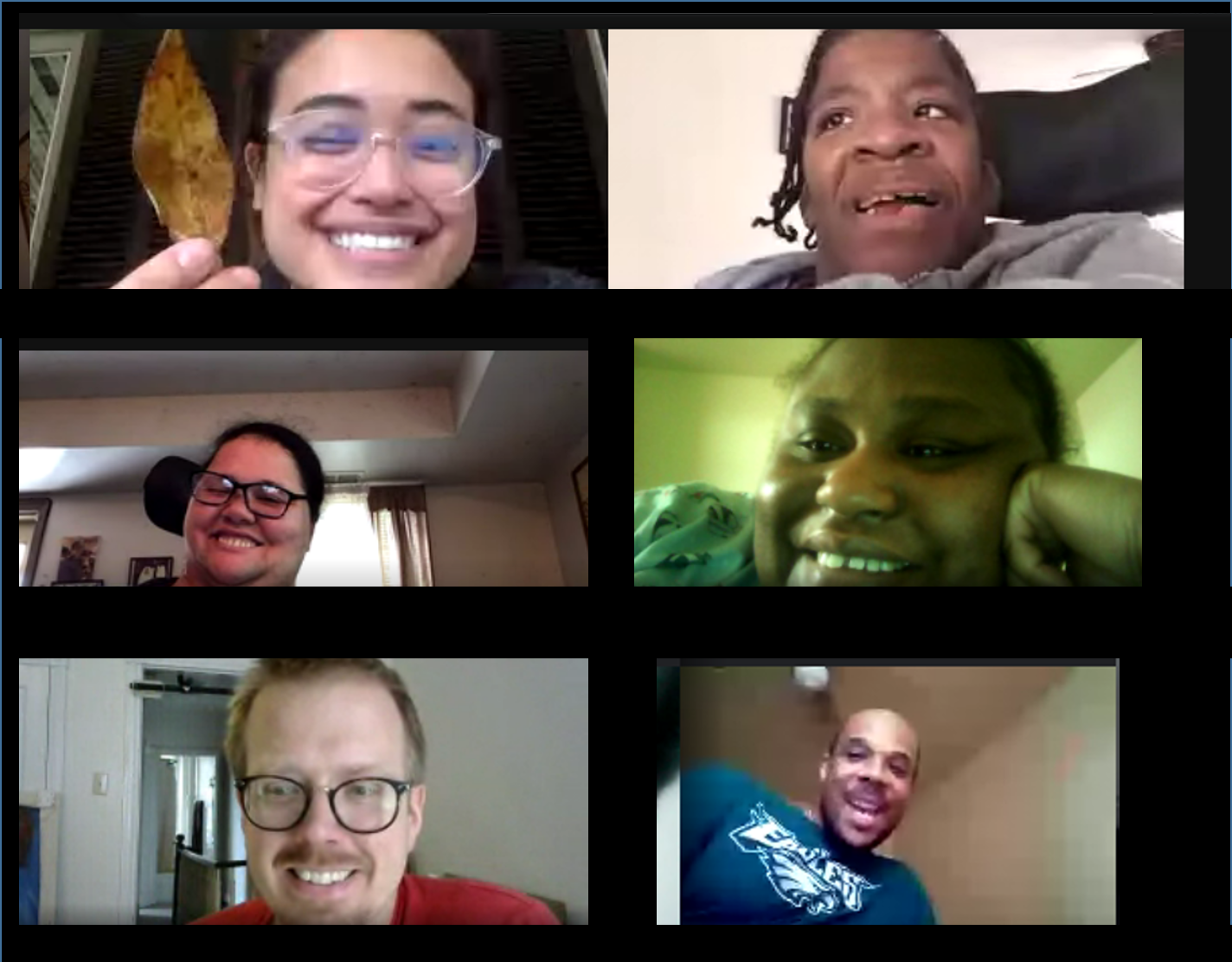 Participants and staff of SpArc Services' virtual program took a deep dive in early March into a week-long celebration of National Developmental Disability Awareness. 
The Virtual Program Coordinator, Camille, said this about the themed week:
"The week we highlighted National Developmental Disability Awareness Month was powerful to me not because it stood out, but because it reminded me of any other week on virtual. Exposure to diverse stories, exploring ideas on accessibility and inclusion, taking time to self-reflect and genuinely celebrate one another... that's become standard here. And that's not an accident, either. The participants, their incredible home supports, and the staff have worked hard to create authentic, meaningful relationships with themselves and each other, as well as building a program that adapts to our needs and interests, not the other way around. I feel that the participants are all outstanding and capable representatives of SpArc, and I'm excited to see how the team and program evolve as our community's landscape changes in 2021."
Highlights of the programming for the week included:
Guest speaker Davora talking about her experience with Asperger's syndrome (AS.) Davora discussed finding a career that catered to her highly-focused interests in animals at the Philadelphia Zoo
Disability Visibility class focused on the Special Olympics
Art class drawing inspiration from SpArc's own Artists of the Month 
Virtual Trips focusing on dancers with disabilities, celebrities with reading disabilities, and discussing Autism Spectrum Disorder (ASD)
Poetry Club inspired by the Special Olympics
A Use Your Senses & Self-Advocacy Game
Job Club focusing on Melissa's road to employment, from landing an interview to her first day of work
The week's events revealed small and big moments of joy, cooperation, and supporting each other. Camille particularly enjoyed the following: 
Bryant playing the guitar and singing for the group for the first time
Family members joining in for the events and discussions 
Witnessing the supportive relationships between roommates on-camera, from setting up each other's seats, dancing together, and high-fiving each other when one gets an answer right on trivia
Phoebe learning to mute and unmute herself on the video chat independently 
Participants complimenting each other and themselves during the daily, closing class, Words of Affirmation
The virtual program option offered by SpArc Services was created in response to the onset of the COVID-19 pandemic, which kept many participants away from in-person programming and isolated at home. The "Developmental Disability Awareness Month" week is one of several diverse themes that we have selected for each week of the virtual program.