Welcome to the Virtual Art Show Gallery!
October 27, 2020 An Evening at Studio 14 Presented by TMNAS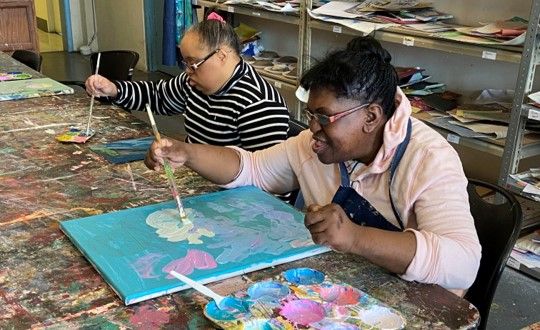 Thank you for attending our virtual art show, brought you by TMNAS.
We are so grateful to TMNAS for their enthusiastic support of this project.
For this evening's event, a few notes on the art that it is available
If you see a piece you like, click on the work to see details such as medium and size.
You can search in the search bar by the artist's name or title or find it in the gallery.
Pieces become unavailable to other visitors when you have completed the checkout process.
Shipping is available at $7 per piece, or local pick-up at our studio space at Cherry Street Pier. 
If you have any questions during the event about purchasing art, please contact
Gwyn Garrison at ggarrison@sparcphilly.org or 610-639-5105. 
You can also donate now!
Donations will go directly to programming and be put to immediate good use!