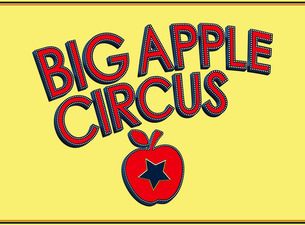 EVENT:     BIG APPLE CIRCUS CONDUCTS SENSORY-FRIENDLY AUTISM SHOW WITH SOUND LOWERED, LIGHTS DIMMED, FREE 'MANIPULATIVE' DEVICES, AND CALMING CENTER
CIRCUS HIRES THREE INDIVIDUALS WITH DISABILITIES FROM THE ARC OF PHILADELPHIA TO WORK MONTH-LONG ENGAGEMENT AT GREATER PHILADELPHIA EXPO CENTER; AND RECRUITS ELMWOOD PARK ZOO CERTIFIED-EXPERIENCED STAFF TO ASSIST
DATE:         Friday, May 31 at 11 a.m.
PLACE:      Greater Philadelphia Expo Center, 100 Station Avenue, Oaks, PA
DETAILS: BIG APPLE CIRCUS is lowering the light and sound levels during a special sensory-friendly autism performance featuring a descriptive social story showing the different areas and acts involved with the circus and a "calming center" that can be accessed at any point during the show. Each attendee will receive a "manipulative," a tool used by many people with autism to calm themselves in stressful situations.
This unique performance includes additional staffing, specialized entertainment to ensure an inclusive circus experience, and certified behavior therapists who will be present during the performance.
BIG APPLE CIRCUS continues to honor the essential and iconic characteristics that has set it apart for the past four decades, with multiple community outreach programs such as the sensory-friendly autism performance.
In addition, BIG APPLE CIRCUS is employing three individuals with disabilities from the Arc of Philadelphia, a program which protects the rights of and promotes opportunities for children and adults with disabilities, during the month-long engagement at the Greater Philadelphia Expo Center. The ARC of Philadelphia advocates with and for all children and adults with intellectual and developmental disabilities and their families by promoting active citizenship, self-determination and full inclusion. 
Elmwood Park Zoo in Norristown, PA, the first zoo in the world to earn certification as a certified autism center, is partnering with the BIG APPLE CIRCUS on this autism performance and bringing some of their experienced staff to provide an enriched experience for guests.
The 41st edition of the BIG APPLE CIRCUS is performing at the Greater Philadelphia Expo Center through Sunday, June 16. Tickets are now on-sale at www.Ticketmaster.com, The regular performance schedule is Wednesdays at 11 a.m. & 7 p.m.; Thursdays at 11 a.m. & 7 p.m.; Fridays at 11 a.m. & 7 p.m.; Saturdays at 11 a.m., 3 p.m. & 7 p.m.; and Sundays at 12 p.m. & 4 p.m. As there are schedule variances, please refer to the most up-to-date calendar on the website.
# # #
CONTACTS: Ike Richman
                        215-760-2888
                        ike@richmancommunications.com

                        Randy Alexander
                        856-596-1410
                        randex@randexpr.com