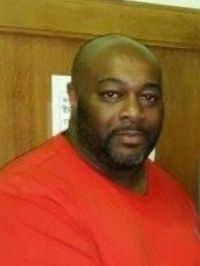 Mervin Giddins is a Job Coach / Job Developer with SpArc Services. His colleagues say, "Mervin is a team player, is able to collaborate with everyone, and he will step in when needed without hesitation." We interviewed Mervin to find out more about his role and why it matters to him!
Tell us a little about yourself! 
I grew up in North Philadelphia and my sister and I were raised by two loving hearing impaired parents (dad is now deceased). I graduated from Gratz High School and entered into Cheyney University with a major in accounting/business management. I am a husband, father to a 16 year old daughter, and I love sports, spending time with my family, and helping others.
Tell us about your role as a Job Coach / Job Developer with SpArc Services -- what are the goals of the position?
My role as a job coach/job developer is to seek employment opportunities for people based on their needs, objectives and skill sets. Once a job match is found, I provide one-to-one on-site support to help the participant learn and perform the work duties required by the employer. In addition to working on skills related to performing specific job tasks, I help with interpersonal skills that are necessary for the workplace. This eventually will lead to the individual being able to function at their designed job site with minimal support.
How did you get involved in working with people with disabilities? 
It's a funny story. I worked for CoreStates Bank back in 1996 in the evenings. One day we all were introduced to a few new employees going through the hiring stage for our processing department. One of the employees was deaf and he was accompanied by a job coach/interpreter. The manager of the department explained to the job coach that she would not be needed because there was an associate in the department who was fluent in sign language, and of course, that associate was me. Once the manager introduced us the job coach proceeded to test my skills by stopping her verbal communication with me and began signing. I responded by giving her a confused look as if I didn't understand a word she signed. The job coach turned to the manager and said "he doesn't know what I'm saying." I tapped her on the shoulder and began signing away and everybody in the department got a good laugh. Later that week the job coach contacted me and introduced me to the hiring managers at Elwyn and that is where my career in Human Services began.
Why do you think this kind of work is important? 
I think all individuals, regardless of their disability, deserve an opportunity for gainful employment. The services SpArc provides aids these individuals to work toward being independent.  It helps develop self-confidence and gives people a sense of purpose and self-worth.
What would you like people to know about your work?
Being an Employment Specialist requires staff who are compassionate, committed, and caring about what we do. We advocate for our participants whether it be financially or socially, and employment gives them a chance to gain independence and feel part of the community. The work I do is rewarding and each day I leave knowing I played a part in positively impacting someone's life.