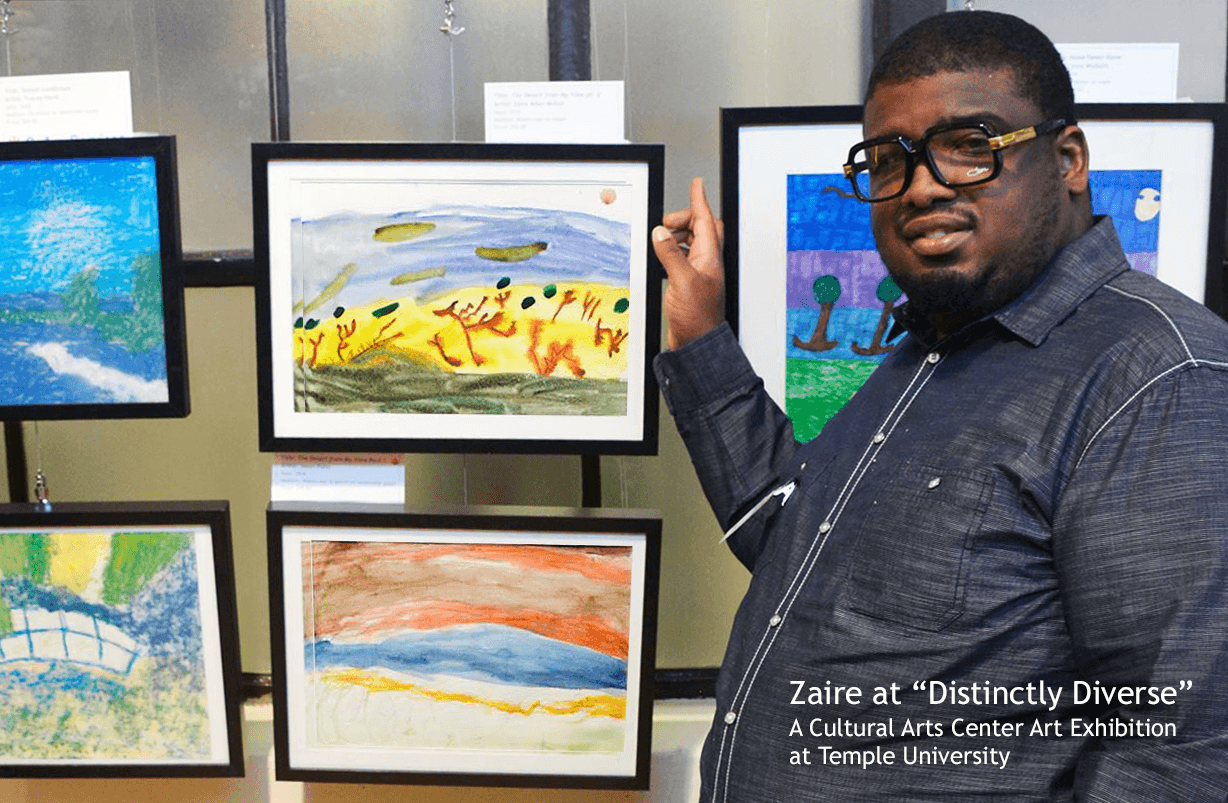 ---
The mission of the Cultural Arts Center at SpArc Services is to foster creativity, self-confidence, and community connections for adults with developmental disabilities through classes in the visual and performing arts, outings to cultural venues, and opportunities with other arts-based organizations.
The Cultural Arts program is a holistic arts program with a curriculum of weekly classes in visual art, ceramics, music, theater, and movement taught by educators from the Philadelphia arts community. Participants make further connections to the arts community and beyond through a variety of exhibitions, projects, and partnerships. Artwork by Cultural Arts Center artists has been featured in exhibitions at the Philadelphia Museum of Art, La Salle University Art Museum, Philadelphia's City Hall, Chestnut Hill College, Philadelphia's Magic Gardens, Space 1026, and The Philadelphia Foundation. Individual artists have been included in group and two-person exhibitions in Philadelphia, Brooklyn and Provincetown.
Performers from the Cultural Arts program have conceived and presented original plays including House of Dreams at the Rotunda, and four performances, Shaky Shaky Planet, Doom Play, The TV Show, and Benthic Blast at Painted Bride Art Center as part of the Philadelphia Fringe Festival. Through partnerships with organizations like Second State Press, FringeArts, and the Asian Arts Initiative, program participants have the opportunity to meet other artists and members of their community through art projects and volunteer opportunities.
The Cultural Arts Center is a part of the SpArc Philadelphia family of organizations, including The Arc of Philadelphia and SpArc Services, that benefit individuals with disabilities and help the achieve their personal goals of independence through choice, self-determination, inclusion, and community connections.