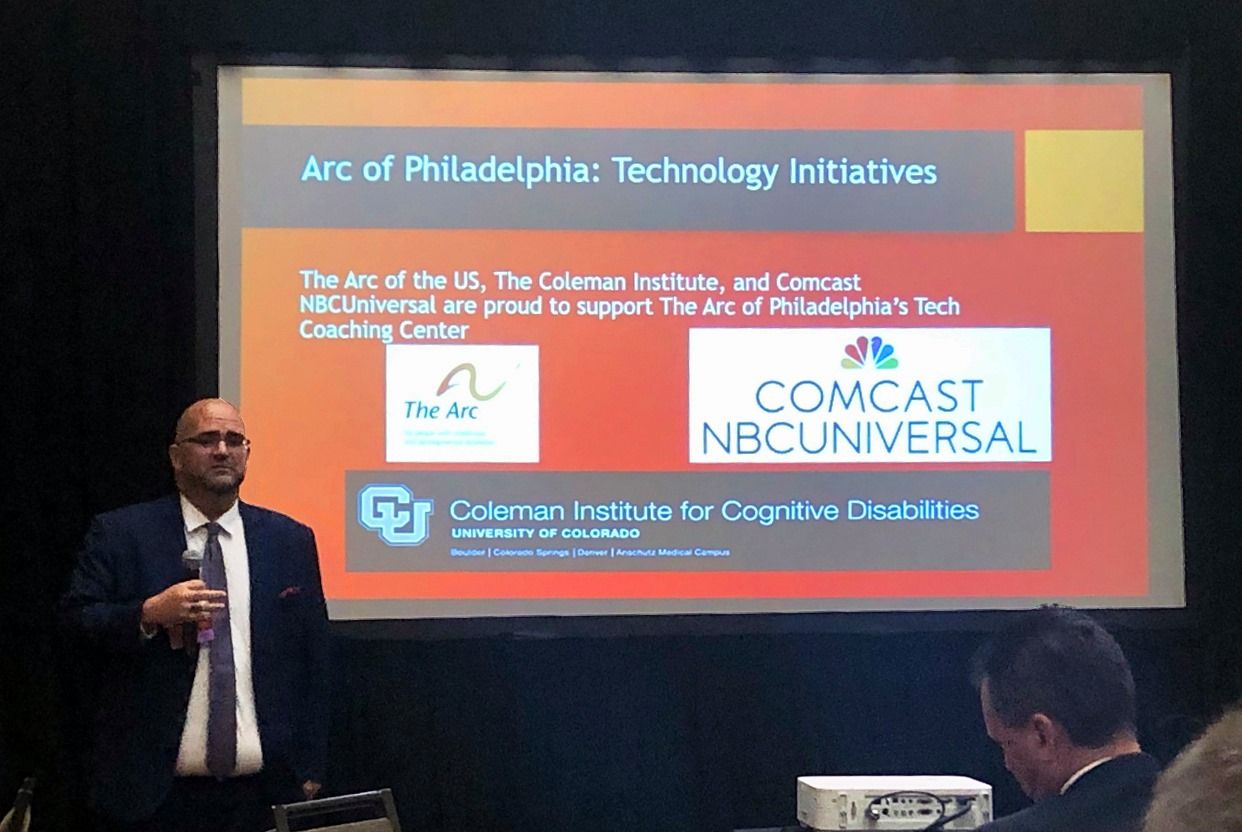 Our fearless Executive Director of The Arc of Philadelphia, Joseph Mancini, has returned from his October roadtrip, in which he highlighted The Arc of Philadelphia's efforts to build access to technology for people with disabilities.
First up was the Office of Developmental Programs' Conference on Technology in Pittsburgh, then The Arc US' national conference in Washington, DC, then the Coleman Institute for Cognitive Disabilities' Annual Conference on Cognitive Disabilities & Technology in Westminster, Colorado.
Throughout his travels, Mr. Mancini spoke to audiences about the widening gap in technology access for people with disabilities, and what The Arc of Philadelphia is doing to help bridge this gap. This work includes technology support and coaching through our "Tech Room" at The Arc of Philadelphia. These efforts had early supporters in The Coleman Institute for Cognitive Disabilities and Comcast NBCUniversal.
Another area Mr. Mancini addressed was advocacy to make Pennsylvania a "Technology First" state, which means that the state embraces technology as a first source of support when addressing outcomes in service planning for people.
As part of his trip to Washington, DC, Mr. Mancini was honored with the National Council of Executives of The Arc US' "Rising Star" award for an Arc Executive Director whose tenure is under five years.
We at the SpArc Philadelphia family of organizations are immensely proud of him and are excited to see all the momentum he has in store.