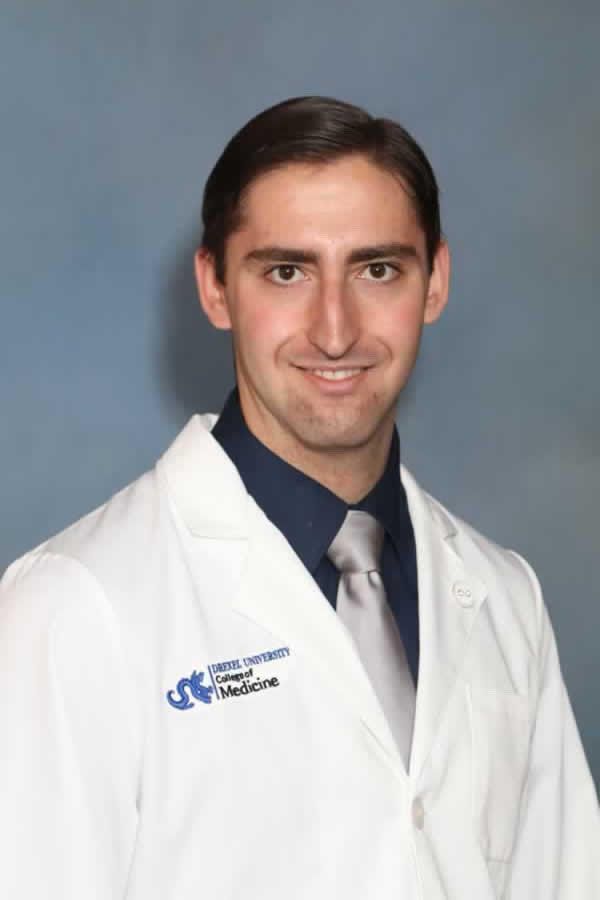 SpArc Philadelphia caught up with Robert Goldberg, who is a second year at the Drexel University College of Medicine. With fellow students, Robert is providing a crucial health service through the Drexel College of Medicine's Health Outreach Project (HOP) and The Arc of Philadelphia's HealthMeet™ (an initiative of The Arc of US.)
Through this program, Robert and fellow Drexel medicine students provide free health screenings for the SpArc and broader community with intellectual and developmental disabilities who may not otherwise access health care and screenings.
Here's what Robert had to say to our questions about his medical school experience and participation in the HealthMeet program:
Q: Why are you pursuing medicine?

Medicine is a unique combination of advocacy, education, science, technology, and human interaction that allows me to combine a number of my passions and interests while making a difference to improve the health and wellbeing of members of my community.

Q: What are you learning from HealthMeet?

HealthMeet has provided me the opportunity to refine my ability to communicate with members of the IDD population and challenged me to think creatively when traditional clinical strategies prove less effective.

Q: Why do you think HealthMeet is important?

In my mind the benefit of HealthMeet is twofold: 1) It provides much-needed medical screening to a less-recognized vulnerable population so they can learn to take care of themselves and seek help when necessary; 2) It affords medical students a rare opportunity to interact with and learn about this population early on in their training, allowing them to provide better care to patients who might otherwise receive suboptimal healthcare.

Q: Favorite thing about Philly? 

I love the abundance and diverse selection of delicious and affordable food!

 
Robert hit the nail on the head when he said that the benefits of this program are twofold.
For individuals with intellectual and/or developmental disabilities, healthcare disparities and lack of access to health care can be very severe. As an example, 29% of respondents with I/DD to a Lurie Institute study reported at least one chronic health condition such as hypertension, high cholesterol, or diabetes. 60% were overweight or obese. Additionally, a trip to the doctor's can be very uncomfortable, if not traumatic, for the individual if they are far out of their comfort zone.
To address these disparities, medical practitioners need to be prepared to help with the unique needs of those in the disability community. Yet according to research published in 2016 in the journal Academic Medicine, most medical schools do not offer formal training in caring for people with disabilities. The HealthMeet program matches a population that greatly needs access to quality healthcare with opportunities for the medical community to become immersed in treating diverse populations.