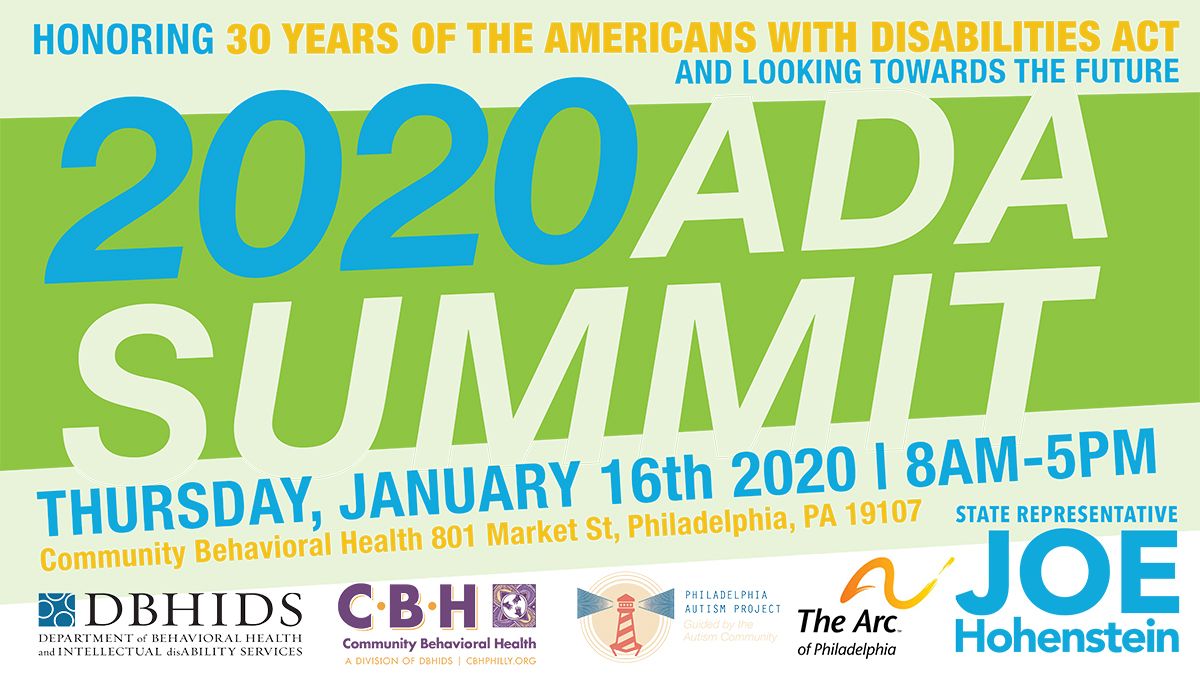 The Arc of Philadelphia is proud to present, with several key partners, the "2020 ADA Summit: Honoring 30 Years of the Americans with Disabilities Act and Looking Toward the Future." This event will be held on January 16, 2020.
In 1990, President George H.W. signed landmark legislation to guarantee protection of the civil rights of those with disabilities, through the Americans with Disabilities Act. But where do we stand today on those rights, and how can we improve upon them going forward?
This conference seeks to address that question and look to the future with the community and several prominent figures working on disability rights.
The conference features a keynote address by Matt Aaron from the Special Olympics Cities of Inclusion Project, and speakers include representation from: Comcast, Microsoft, The Arc of the United States, Senator Casey's Office, Mayor Kenney's Office, and the Assistive Technology Foundation.
Join us for a day to galvanize action for the next 30 years.
--
What: 2020 ADA Summit: Honoring 30 Years of the Americans with Disabilities Act and Looking Toward the Future
When: January 16, 2020
Where:
Community Behavioral Health (CBH)
801 Market Street, 11th Floor
Philadelphia, PA 19107
Learn More & Register: https://www.phillyautismproject.org/event/adasummit/