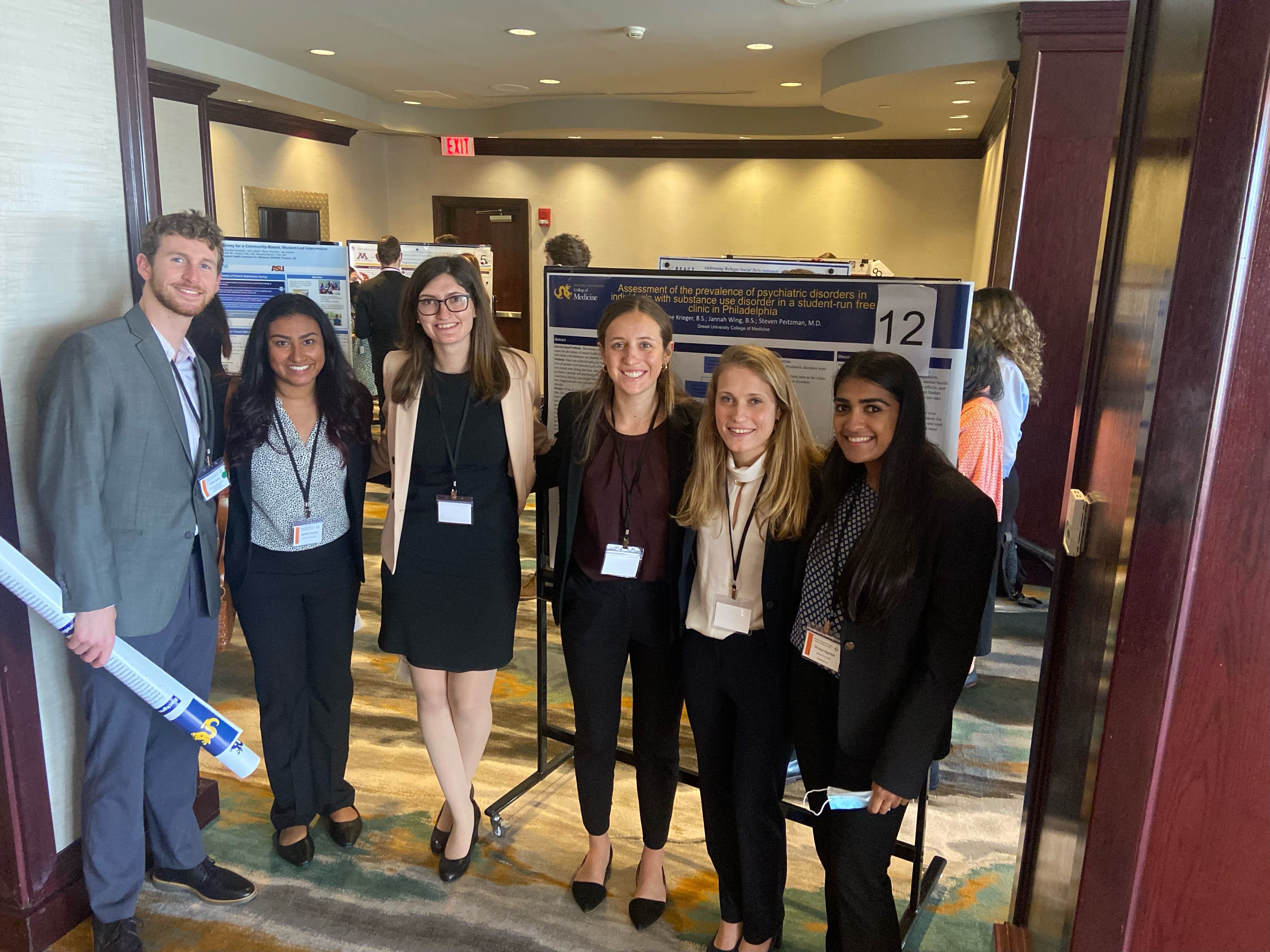 The Arc of Philadelphia is proud to be working with a team of medical students from Drexel University College of Medicine Class of 2024, including Samhita Nanduri, Nathan Sablowski, Alessandra Rigamonti, Sreya Muchivolu and Kimberly Vu, who created posters for presentation at the Annual Conference of the Society of Student Run Free Clinics (SSRFC) in Mobile, Alabama.
Ms. Nanduri and Ms. Rigamonti presented three posters in Mobile titled, "How observation of interprofessionalism in IDD (intellectual and/or developmental disabilities) case studies impacts medical student attitudes toward IDD care," "Positive impact on medical students who engage with adults with IDD in health education" and "Access to personal care items and fresh produce as indicators of hygiene and healthy diet in the Philadelphia adult community with IDD."
The posters were related to the group's experience participating in The Arc of Philadelphia's HealthMeet program. The HealthMeet program's purpose is to educate and provide clinical and volunteer experiences for students to learn about inclusive medicine for people with IDD.
The presenters noted that of the 150-plus posters that were presented at the conference, their posters were the only ones to focus on care for people with intellectual and/or developmental disabilities. This is indicative of the need in the medical community to advance inclusivity for people with IDD in education and practice.
We are thrilled that these students led their clinic at our site to coordinate the experiential opportunities for the student body at Drexel University College of Medicine, to promote disability education and inclusive healthcare for people with IDD.