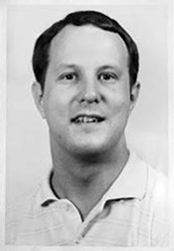 Arthur Ezmon O'Donnell
(1951- 2017)
Arthur, known as Ez by his family, was the 5th of 6 children born to Dan and Harriet O'Donnell.  He lived most of his life outside Philadelphia with a short period of time in Boston, MA.  In spite of numerous challenges, Art had a wonderfully positive attitude toward life.  He met each challenge with a smile and a ready story about his new adventures.  Among the variety of jobs that he had was a time when he worked in a facility for the elderly.  It was here that his particular sensitivity was so clear.  He truly enjoyed and listened to the clients with interest and caring in hearing their stories. He also taught his siblings a lot about humility, patience, and tolerance and continues to do so in spirit.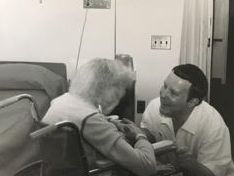 Other interests included reading (especially western novels) and painting.  He spent many hours engaged in painting activities, some were paint-by-number, others he copied from original artwork that he liked.  He would paint on anything- paper, cardboard, paper bags- whatever he had at hand and gave his paintings to various family members for Christmas, birthdays, etc.
Art made friends everywhere he went.  At his last residential facility, he knew all the patients and the staff, their children, spouses, grandchildren, etc., always checking in to see how they were doing. 
One of his most endearing traits was a contagious giggle that all who knew him loved and would find a way to get him to laugh- not a difficult thing to do.