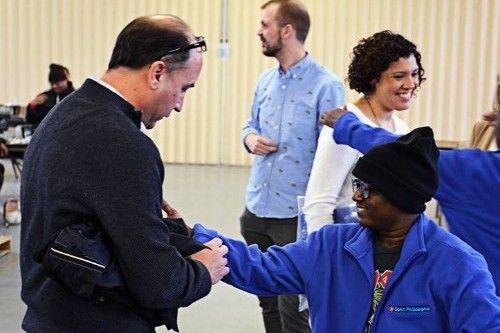 Thank you in advance for your generous support that allows us to make a difference in the lives of thousands of individuals with disabilities and their families each year.
Individual Donations
Every contribution works to make a difference. Your donation will directly impact the cost of services to families seeking assistance to navigate the special education process and many other supports and services. Donate Now

Corporate Sponsorship 
Together we will meet your promotional, organization and philanthropic needs while successfully expanding advocacy efforts, programs and services for people with intellectual and developmental disabilities and their families.  Contact us today to learn how we can customize a sponsorship package for your organization today!
Matching Donations
Many companies have programs through which they will "match" the charitable contributions made by their employees. Through corporate gift matching, your employer can multiply your gift, making it go further. Ask your company today if gift matching is offered or if they can start a "match" program. Please send the matching gift form along with your donation to SpArc Philadelphia and a receipt of your donation will be returned to your company.
Planned Gifts 
Help ensure the long-term stability of SpArc Philadelphia by establishing a planned gift. The most common planned gifts are bequests made through your will, charitable gift annuities, charitable trusts and life insurance gifts. Please consult with your financial advisor to consider planned giving and what structure of giving makes sense for you.
Membership
Each day, the dedicated staff at The Arc of Philadelphia and the staff at the more than 700 nationwide chapters are out in the community providing much needed advocacy and support services to individuals with disabilities and the families who support them, helping them navigate the complex systems of government, healthcare, education and community supports.  Join them in making sure that many more children and adults have access to the services that they need and that state and local officials know the importance of education reform that advocates for equal rights for all, inclusion in the classroom and the workplace, and help individuals make meaningful community connections. Join now!
For more information about donating or partnership opportunities or to donate by phone, please contact Jammie O'Brien at 215-229-4550 ext 159 or email at jobrien@sparcphilly.org  
Donate by mail: 
SpArc Philadelphia 
Attention: Jammie O'Brien
2350 West. Westmoreland Street
Philadelphia, PA 19140