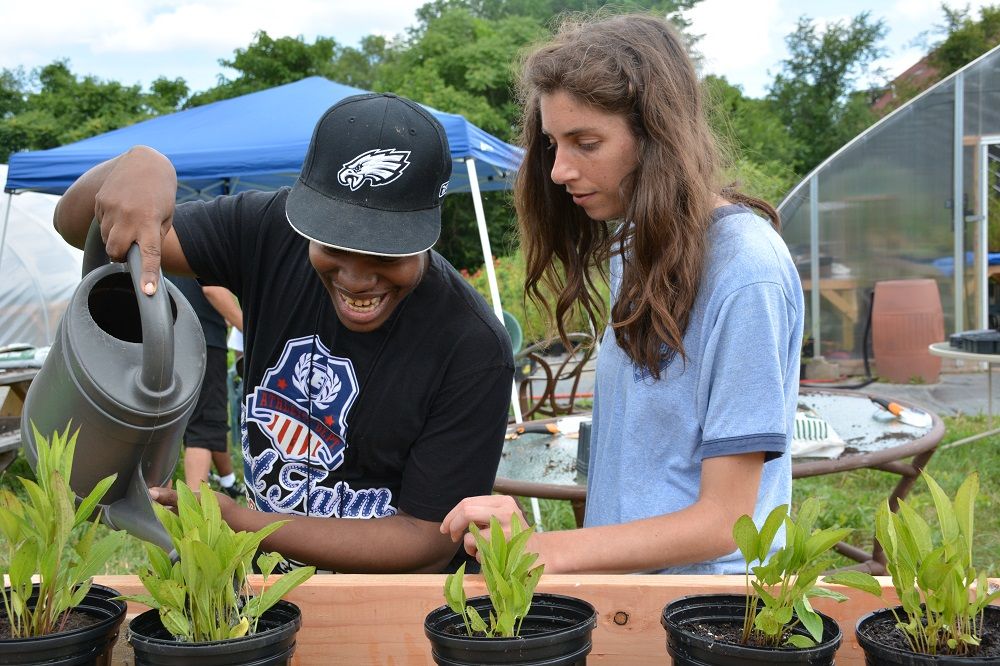 Summer is officially here, and with it comes a new partnership for the SpArc Philadelphia family of organizations! The partnership with non-profit Land Health Institute, located at 49th and Parkside, aims to "Put Nature Back" in the city of Philadelphia. The local non-profit encourages exploration, environmental education, and community-based land revitalization, all of which will be experienced by program participants and staff of SpArc Philadelphia. Over the course of the non-winter months, individuals will spend time at the Land Health Institute learning about and engaging with nature.
In addition to learning more about nature and gardening, program participants will also have the opportunity to go on recreational outings, which will be beneficial for the body, mind, and soul. Classes in the arts, bird watching, and even relaxation will be held and are open to the public, so stay tuned for a schedule of activities!
Once participants and staff have been introduced to the basic concepts of maintaining a garden, everyone will get the chance to put those skills to use. With assistance from Land Health team members, SpArc Philadelphia will "build and own" its very own garden, where vegetables and flowers will be grown. These items will then be sold to the community, giving individuals the opportunity to work on their sales and customer service skills.
Stay tuned to the SpArc Philadelphia website and social media channels for updates on this partnership, and to find out how you can get involved!