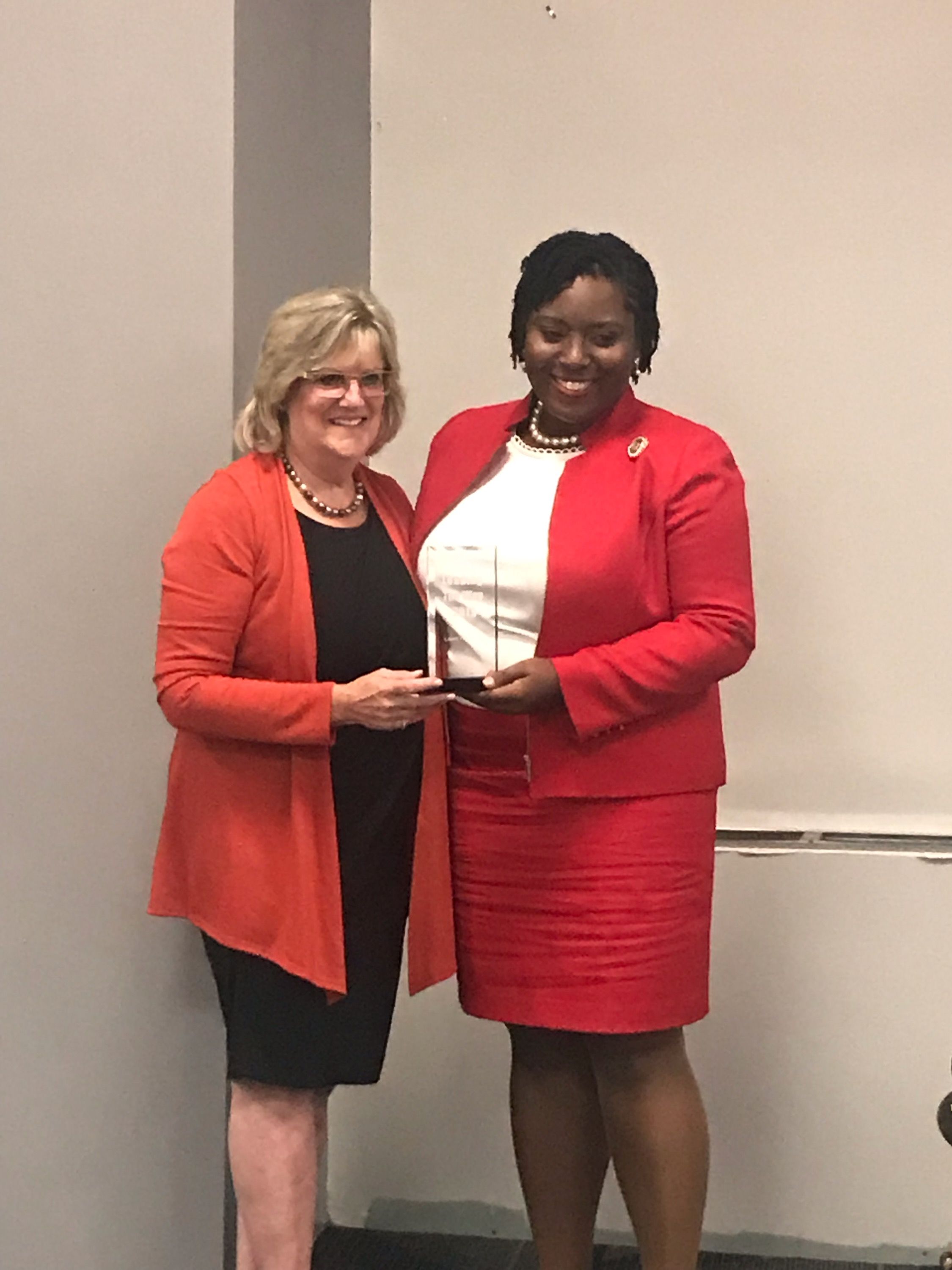 On October 3, Laura Princiotta, CEO of the SpArc Philadelphia family of organizations, including The Arc of Philadelphia and SpArc Services, was honored with a 2019 Leading the Way Award from the Philadelphia Public Record.
The award celebrates 10 of the most accomplished, influential women leaders in Philadelphia. The 2019 Leading the Way awards celebrate both those who have blazed trails for professional women across the spectrum, and those who have picked up the mantle.
Ms. Princiotta has 30 years in disability-related services and supports, with a Master's degree in Nonprofit Management. She leads the implementation of the mission and vision for the SpArc Philadelphia family of organizations.
Her fellow honorees were:
• Councilmember Jannie Blackwell,Third District City of Philadelphia
• Lynette Brown-Sow, Board Chair, Philadelphia Housing Authority
• Deborah Freedman, Executive Director, Community Legal Services
• Hon. Maria McLaughlin, Pennsylvania Superior Court Judge
• Loraine Ballard Morrill, Director of News and Community Affairs for iHeartMedia Philadelphia
• Anne Bovaird Nevins, Chief Strategy and Communications Officer, PIDC
• Congresswoman Mary Gay Scanlon, Fifth District of Pennsylvania
• Lindsey Scannapieco, Managing Partner, Scout Ltd.
• Salima Suswell, President/CEO, Evolve Solutions, LLC
To view more pictures of the event, please click here for a link to our Facebook photos.