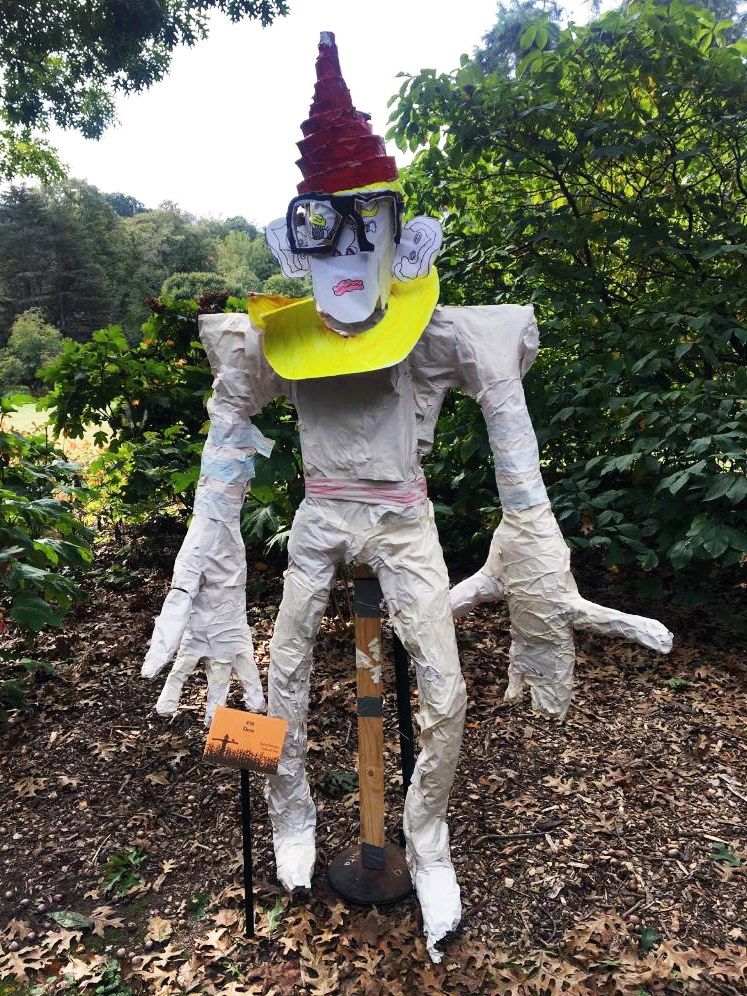 Recognize this guy?
You got it, it's a member of Devo!
(Did the red bucket hat give it away?)
The lovely Morris Arboretum, a favorite place to visit for participants on community outings, is hosting a Scarecrow Walk, running through Halloween.
The theme of the Scarecrow Walk this year is "Famous Musicians" and participants and staff at SpArc teamed up to make creative 'crows for entry into the contest. Check out our Facebook page to see photos of how they adapted a participant's drawing of Devo into a scarecrow creation, and to see their other entry …. a VERY famous musician.
In other autumnal news, participants in the Cultural Arts program tried out in art class earth tones and experimenting with branches as brushes. It produced some beautiful results!