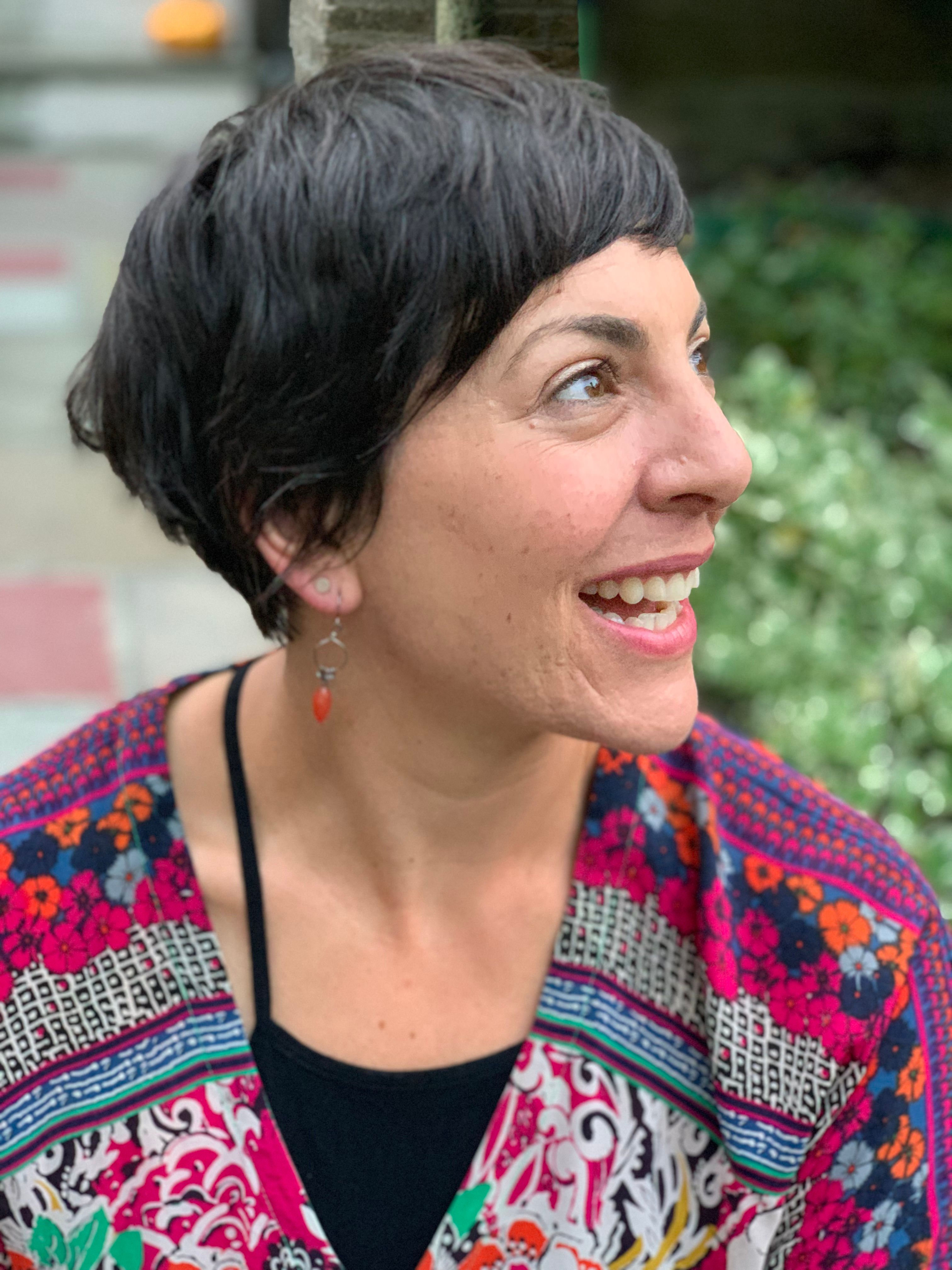 Learn about how Kim Kaplan, a certified dance/movement therapist, works with participants at SpArc to promote emotional, social, cognitive, and physical health through dance and movement.
Q: Tell me a little bit about yourself. How long have you been a Dance/Movement Therapist, and how did you get into the profession? 
Out of my love for dance and yoga, I found my path into studying how to combine my passion for transforming our somatic experiences through relationships and community. Studying Psychology and Dance were the ideal vessel for this exploration because it combines movement, creative expression, emotional awareness and relationship building. It was in 2007 that I began my graduate studies in Dance/Movement Therapy and have been practicing in the mental health field since 2010. 
Q: What does a typical visit to SpArc look like for you -- how do you work with the participants? 
The beauty of working at SpArc is that there is no typical day. Each day, I meet the participants where they are and our work then begins. In our individual and/or group sessions, the goal is to provide a therapeutic space for participants to creatively express themselves, build their social skills and their coping skills. Each session, I believe, provides an opportunity for self expression and connection.
Q: Why do you think dance/movement therapy is important for people to undertake?
The American Dance Therapy Association (ADTA) defines dance/movement therapy as the psychotherapeutic use of movement to promote emotional, social, cognitive and physical integration of the individual. It is the accessibility of this method of therapy that I find so valuable, in that it can be beneficial for people of all ages, needs and abilities. I find the more we are aware of our emotional and physical states, the deeper our relationship with ourselves and others may be. It is through our relationships that we learn, grow, and find connections. 
Q: What is the most rewarding part of working with participants at SpArc? 
I love the awareness and joy participants may experience in the discovery and connection found through their Dance/Movement therapy sessions.
- Q: What is your favorite "hidden gem" in Philadelphia? 
My favorite hidden gem in Philadelphia is most recently the Awbury Arboretum in Germantown. I love the juxtaposition of this natural oasis in an urban setting.