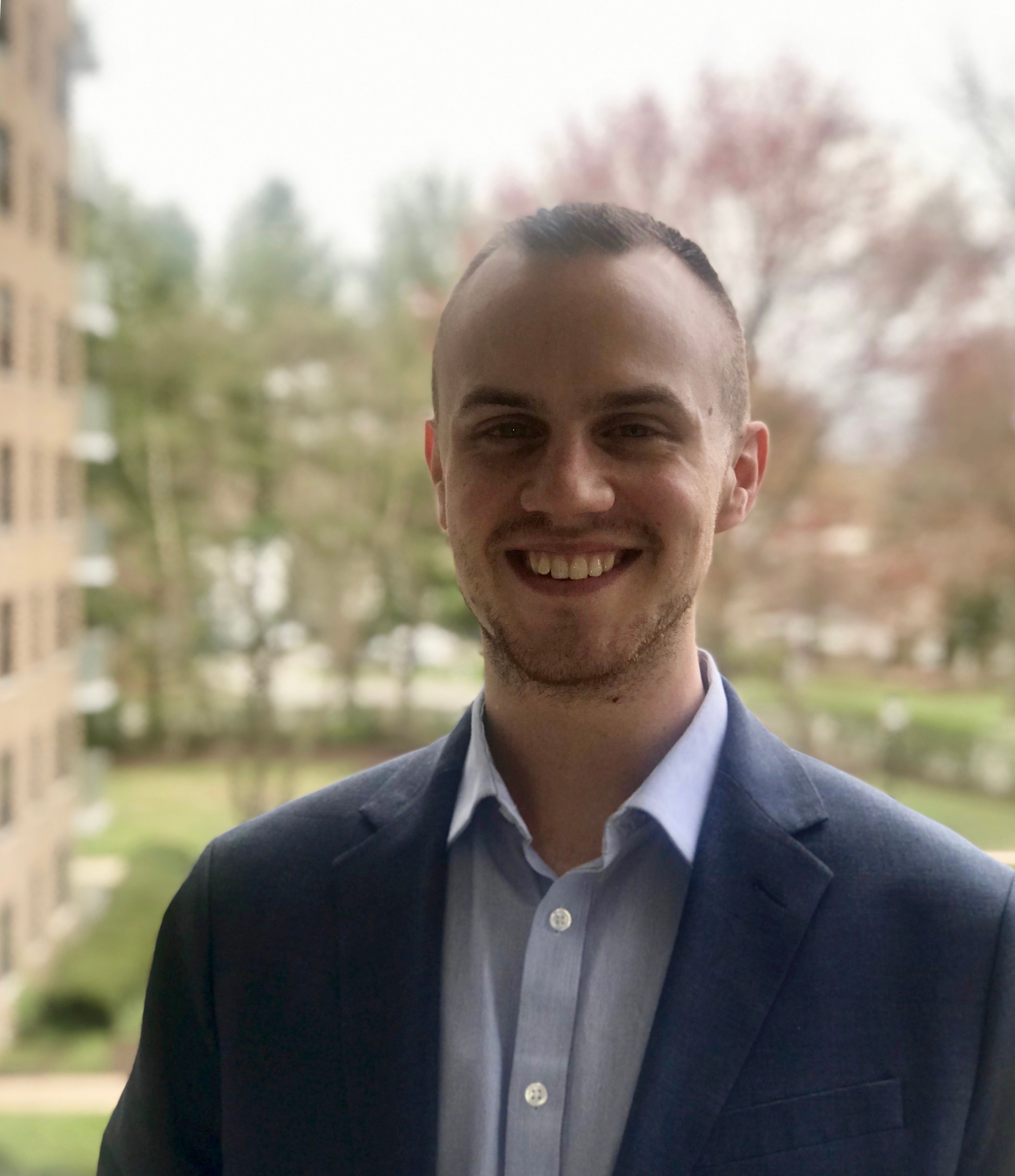 On July 2, members of The Arc of Philadelphia greeted the new Executive Director of The Arc of Philadelphia, Shane Janick. 
Shane stepped up to the Executive Director role from his position as HealthMeet Coordinator with The Arc of Philadelphia. He was instrumental in running and growing the program, which saw an important collaboration between The Arc and Drexel University to provide health assessments for people with intellectual and/or developmental disabilities. 
These health assessments captured important health data while setting up long-term wellness as well. For the participants, the assessments helped them to feel more comfortable with interacting with a doctor. Meanwhile, the students gained an appreciation and know-how for working with diverse populations that will serve them into their careers. In 2019, 49 volunteer medical students provided 85 health assessments for 52 people with I/DD through the HealthMeet program. 
Shane is also pursuing a Master's degree in Public Health at Temple University. 
Q: What drives you to do this work?
Shane: My passion comes from my family and brother Dave who has I/DD and other physical disabilities. As I grew up with up Dave, I've learned, like many others in the field, that my family shares in those challenging experiences with all other families with a loved one with I/DD. We have gone through the ups and downs together from childhood to adulthood, and I'm driven to make sure other families with similar experiences get to have more positive experiences than families of the past. 
Q: What are some of your goals in your first year as Executive Director of The Arc of Philadelphia?
Shane: We do a tremendous job in working with families and individuals on a case-by-case basis, and we want to begin adding a community component to our programs that reaches individuals and families together to really foster that sense of community empowerment and support, not just from our organization, but with each other as members of the community with I/DD. 
We also want to begin partnering with other organizations that may not be "in this field," because that is the true essence of inclusion. The social services and advocacy spaces make an impact together, and now we can bring that work into other fields to promote full inclusion of people with I/DD.
Q: How does the COVID-19 pandemic impact the issues that The Arc of Philadelphia works on, and how do you plan to overcome those challenges? 
Shane: The Arc of Philadelphia has been raising awareness of various issues surrounding civil rights, access to services, education, healthcare, housing, employment, etc. that people with I/DD face during their lifetime, and I think the pandemic has shed a brighter light on these issues for the population as a whole to recognize. As far as overcoming these challenges...while we may not be face to face as much as before, the mission does not change. We are adapting any in-person programs to virtual formats, we still advocate and converse across spaces to chip away at the social stigma people with special needs face, and we continue to support our partner organizations by any adaptive means. The pandemic forced all of us to adapt and change, so I think we're all on board in supporting one another and working together through these times. 
Q: What is your proudest accomplishment?
Shane: Any time I recognize a positive change in someone's perception of people with I/DD, I know we are making true progress. I began as a coordinator for our health and healthcare advocacy programs, and I was fortunate to work with some great groups of volunteer medical students and facilitate their experience in working with individuals with I/DD for the first time. When the students leave our facility, they would explain how great of an experience it is and how their preconceived notions of people with special needs are dismantled, and seeing their new outlook on working with people with I/DD really makes me proud. That example can be applied across the issues people with I/DD face, and the more we break down biases within the population, we can see positive change, not just for people with I/DD, but for all people, across all spaces.