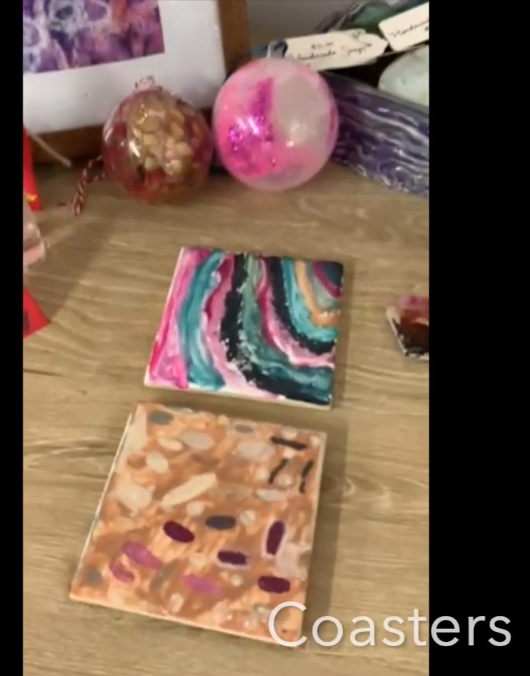 Discover what the artists and artisans from the Cultural Arts program at Sparc Services have on offer for your holiday wish list this year! From scented soaps in interesting geometric shapes to hand-painted coasters, from printed holiday cards to beaded jewelry, there are lots of beautiful crafts from which to choose. 
Purchases from SpArc Services support the artists that participate in the Cultural Arts program, which is an avenue for people with disabilities to express creativity, reach personal goals, and develop new skills. 
There are lots of gifts in the $5 - $15 range! You can take a virtual tour of these lovely crafts, and then send an email to Kathleen Nace, Director of Cultural Arts, at knace@sparcphilly.org to put in an easy, online, contact-free order! 
If you're looking for a bigger piece of art to impress your giftee and add color to a home, check out the beautiful paintings by SpArc artists that are available in our Virtual Art Gallery.
Happy Holidays!